It is all about lending a helping hand to enable each other to grow. It is the onus of every successful woman to empower those around. In the past few years' things have changed drastically when it comes to working women. Women entrepreneurs are achieving huge milestones. In fact, in each field women are seen making their mark. Successful female entrepreneurs have made a huge impact and taken various ventures with massive enthusiasm and conviction.
Here is a list of 10 women entrepreneurs and their success story:
Vandana Luthra – Founder of VLCC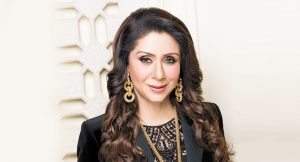 Beauty and Wellness industry has seen tremendous growth in recent years. Encashing on this boom Vandana Luthra started VLCC. It was initially just a beauty and slimming service company located in Safdarjung Development Area in New Delhi. The company had humble beginnings but now this beauty and wellness conglomerate has its presence across the globe.
Its products reach various countries in Asia, Africa, Middle East, and even Europe besides offering services such as laser hair removal, hair transplant, botox, advanced skin treatments, etc. VLCC markets the widest range of beauty and health products to cater to the diverse needs of both men and women. These products are marketed via 100,000 outlets in India. It also offers a vocational training course that is referred to as the VLCC Institute of Beauty & Nutrition.
Mrs. Luthra also runs an NGO known as Khushii that works on various projects such as education, midday meal, vocational training, etc.
Check her out at Linkedin
Kiran Mazumdar Shaw – Founder Of Biocon Limited
Another female entrepreneur whose success story is what dreams are made of is Kiran Mazumdar Shaw. She is the woman behind Biocon that India's very first biopharmaceutical firm. This self-made woman found has carved a niche for herself due to her hard work and sheer determination. What's startling to know is that she began R& D in the garage of her own house and became the 54th richest and 65th most powerful woman in the world, thus showing the world that women are ' no weaker sex'.
Check her out at Linkedin
Priya Paul – Chairperson Park Hotel
Priya Paul has been ranked as one of the 50 most successful women entrepreneurs by Forbes. She is the CEO of The Park Hotels– this is a chain of luxury boutique hotels in India. Priya began her career as a marketing manager for one of the hotels and took over the hotel business at a young age of 24 when her father died suddenly. Since then there has been no looking back.
Keeping in sync with changing times, she even launched a new brand, Zone by The Park to accommodate the needs of domestic travelers in Tier 1 and Tier 2 cities. Priya is a creative powerhouse. She has even been awarded Padma Shri by the President of India for her services in Trade & Industry.
Check her out at Linkedin
Ritu Kumar – Fashion Designer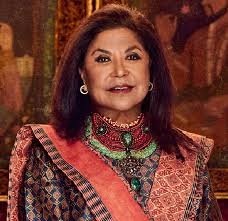 Whenever we talk about textiles, the first name that comes in mind is Ritu Kumar. She has single-handedly brought in a revolution of sorts in the textile and designing business. Ritu is among the top women entrepreneurs in India. She began working when women weren't sighted in this male-dominated industry.
Initially, she started with bridal wear and evening clothes but now she has made a foray into accessories, home décor, furnishings, etc. Her journey is no less phenomenal and she is a beacon of inspiration for all women who are striving to make a mark. Visit her website: https://www.ritukumar.com/
Check her out at Linkedin
Indra Nooyi – Board Member of Amazon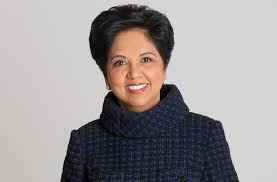 A former head of PepsiCo, this woman is known for her indomitable spirit. Her relentless energy to tread ahead even in light of tough competition is what sets her apart from her contemporaries. She never let her life be driven by the dictates of society.
Indra's phenomenal success story is backed by the support of her parents, husband, and family. It is her undeterred spirit to create a mark that has made her a role model for all women who are aspiring to pursue their dreams. Many women toy with the guilt of being over-ambitious but she with her mettle of hard work has proved that there is nothing wrong in wanting it all.
Check her out at Linkedin
Suchi Mukherjee – Founder & CEO of Limeroad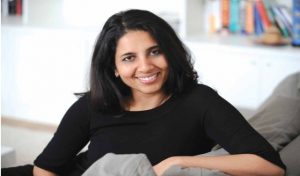 The online industry was in its nascent stages when Suchi Mukherjee built her online and lifestyle accessories marketplaces known as Limeroad. We all are aware of the dizzying heights that online shopping has reached. Limeroad is undoubtedly the country's one of the most stylish web portal for men and women.
Suchi has several feathers in her cap. She won Coolest Start-up of the year award from Business Today, Unicorn Start-Up award by NDTV, and Infocom woman of the year award.
Find her at Linkedin
Aditi Gupta – Co-founder of Menstrupedia
With her vision to educate girls about menstruation, Aditi came up with an idea of a comic book. Later, she built a website named menstrupedia.com and this website was an instant hit. Her business initiative has changed the lives of countless women across the globe.
Aditi could have easily got a job in some multi-national and pursue a safe job but instead, she wanted to take a risk and improve the lives of girls in our country, and all this has paid off brilliantly. She inspires us to have the vision to transform the society and you never know you end up becoming a flag bearer of positive change.
Find her at Linkedin
Radhika Ghai Aggarwal – Co-Founder of Shopclues.com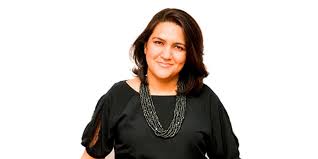 If you have a vision just follow it. Equipped with her experience of more than 15 years in industries such as fashion, lifestyle, public relations, and advertising, etc, she co-founded Shopclues.com in 2011. Today this online marketplace has more than 7 million visitors each month serving people across more than 900 cities.
This innovative tech entrepreneur has shattered the barriers that technology is the domain of men.
Find her at Linkedin
Vani Kola- Fonder Kalaari Capital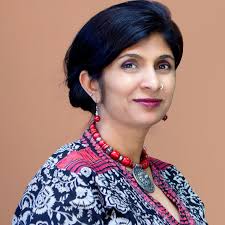 Vani Kola is regarded as the mother of venture capital in India. She is a renowned name in the Entrepreneur & Investor fraternity. Vani has funded more than 50 companies across the country in various sectors such as education, mobile services, e-commerce, and healthcare. She capitalized on her experience of a successful stint at Silicon Valley when she returned to India and launched Kalaari Capital.
You will be amazed to know about Kalaari's most famous successful investments-: Urban Ladder, Snapdeal, VIA, Apps Daily, Myntra, Zivame, Bluestone, etc. Her positivity, farsightedness, and focus have made her a new-age venture capitalist in India. She is like a mentor who teaches you how to tread ahead at every rung of the ladder.
Find her at Linkedin
Falguni Nayar- Founder of Nykaa
Her story tells us to 'follow our dreams'. It is important to wait for the right moment in life, but till then keep dreaming and keep learning. This investment banker with Kotak Mahindra left her high- profile and so-called safe job to start a company known as Nykaa.
This amazing company has 850 brands under its ambit and sells cosmetic and wellness products online. The company also runs 35 physical stores across different cities in the country. Falguni has been awarded the title of "Most powerful business" in 2017 by Business Today. Success doesn't need any validation, you need conviction to follow the path that you feel right.
Find her at Linkedin
I'm sure this list of top 10 women entrepreneurs in India is sure to leave you thinking that 'how you can make a difference'. Plan, plan, and plan. And once you are sure- take the plunge. Each of these ladies mentioned in the list has their own story to tell.