With females getting independent, solo female travel trips are trending. The survey suggests that out of the total travelers across the world, nearly two-third is women. From the year 2015 to the year 2017, there has been a growth of solo female travel by 45%, evidencing the spurt in solo female traveling.
However, solo female travel trips are not as easy and as safe as others. The women need to be extra cautious about their safety and other concerns. If you are a solo female traveler, who loves to explore the world all alone or with your 'Girl-Gang,' this article is for you.
Here are 15 tips which help any solo female traveler to make her travel bliss
A destination with the intent

Traveling without intent is not fun unless you are an ardent traveler who is always on their toes to explore the world. However, if you have some intention to travel a place, it sparks a curiosity to explore the destination in a better way. A book, a friend, or a TV-show, there could be any source of inspiration which can motivate you to choose a specific destination.
Once you decide the intent, you can enjoy an enriching travel experience.
Choose safe accommodation
Hostels are considered to be the safe accommodations for solo women travelers. As you meet with other women travelers here, it adds fun to your trip. If you are choosing a hotel or lodge to stay, consider the safety parameters like security guards, security alarm, the experience of previous travelers, etc.
Make you stay safer
Your accommodation must be a haven where you can relax after a hectic sightseeing day. Hence, during your journey, avoid sharing with people about the place you are staying during your travel. Avoid posting on social media accounts as well. Who knows who is keeping track of you? If someone asks you explicitly, be as vague as you can!
A handy assignment
Traveling alone is exciting, but it turns boring at times as well. Hence, you can keep an assignment as a backup to invest your time by tracking down the best places for the renowned delicacies that a region offers. Define some personal missions for traveling a destination and connect with other travelers.
You can enroll for a short course or try your hand at the volunteer work to take along the cultural legacy of the region.
Plan the first night well
For the first day of your trip, plan to arrive at the destination by afternoon and make a suitable arrangement to spend a peaceful first night. It is easier to find the nearest hostels in daylight, and you can change your accommodation if you are skeptical about it. However, if you will reach late evening or midnight, you will not be left with any option to switch.
Seek adventure only with preparations
Travelling interferes with your routine, and your body also gets a hit, especially when you travel for longer than a week. It's challenging to manage to be sick while going. If you have faced this a lot while spending high on your medical expenses on the way to your solo travel, you need this – A medical transport membership program!
Most of such programs offer 24/7 crisis response to make your travel safe and keep you worry-free.
Visualize the necessities
Travelling requires detailed attention to your requirements, especially when you are out for solo travel. From departure to transfers and other aspects, visualize the practical aspects of our journey to reduce stress while traveling. Say, once you arrive in the city, you need a taxi to reach your
Experience an off-beat region
Logging into your Instagram and finding that almost everyone is posting for similar travel destinations? Well, traveling to off-beat regions have their fun. It is an extra challenge to come out of your comfort zone, yet it allows experiencing a different culture. Explore how people lead their lives in a non-tourist community.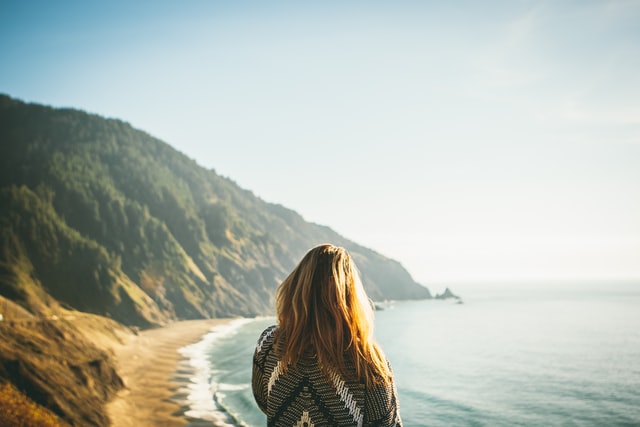 Eat, sleep, and roam like locals to have the real flavor of your journey.
Seek another woman from the region you are traveling to
Many countries have organizations like Women Welcome Women, where women from that region step out to help and meet solo women travelers. It is an excellent way to explore the area. You have someone to help out instantly when you are in need. So, enjoy the safety net while traveling alone.
Pen down your experience
The way you capture your moment with a camera, hold-on your experiences, and even minute details by maintaining a travel diary. If you are an ardent traveler, this is a must for you to pen down your key memories, which you can treasure life-long.
Clicking every moment may interfere with your fun of living it. However, writing a diary at the end of the day gives you the joy of re-living it.
Interact
Try to interact with the people more and more to understand more about the community of the region you are traveling to. The locals are the best people to refer to explore the area in the best possible way. However, you need to be conscious about whom you should interact with and whom to avoid.
Most of the women use their instincts to judge a person, and if your intuition says 'no' about someone, never ignore it!
Shop around, especially a souvenir
Collecting souvenirs adds to your memories, and every time you look at them, it reminds you about the beautiful experiences of yours as a women solo traveler. Try to shop from the women's stores to support their business.
Who knows, you will end up meeting a close friend.
Go magical with a smile.
Nothing can be contagious than an enticing smile. Yes, life is too short to regret. So eat, love, laugh and smile. It brings you closer to the people around you and inspires them to show the best of the countries that you are traveling to. When you are happy, you see the world to be comfortable around you.
Treasuring a smile is essential to make your traveling memories ever-lasting.
Have confidence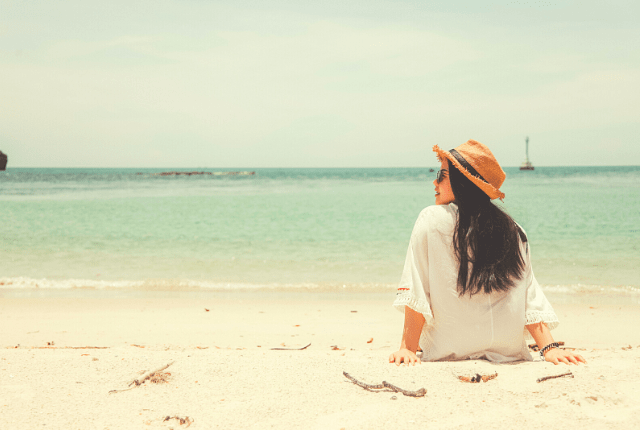 Walking around with confidence is essential when you are out for solo female travel. Respect the culture of the country you are traveling to and be friendly with the people of that region. But, being aware of your surroundings and researching the area you are going to visit is essential to wear that confidence and be prepared before-hand.
Pack light
Yes! It is crucial to pack light if you want to save money. It increases your mobility and saves time to pack your bags. All you need to plan your wardrobe logically by choosing the base colors like beige, black, navy, and brown along with the contrasting shades of black and white to accessorize yourself well
Lesser luggage makes your travel more fun.
With these quick tips, Are ready to explore the world as a solo female traveler?