I recently got married to the love of my life and guess what our main challenge was not selecting our outfits but our honeymoon destination. After keeping so many countries as options, listening to different opinions of our friends and family, one fine day we finally booked our New Zealand trip: the god's paradise and heaven on earth. This had been in my travel bucket list for a long time and I was glad to do this trip with my better half.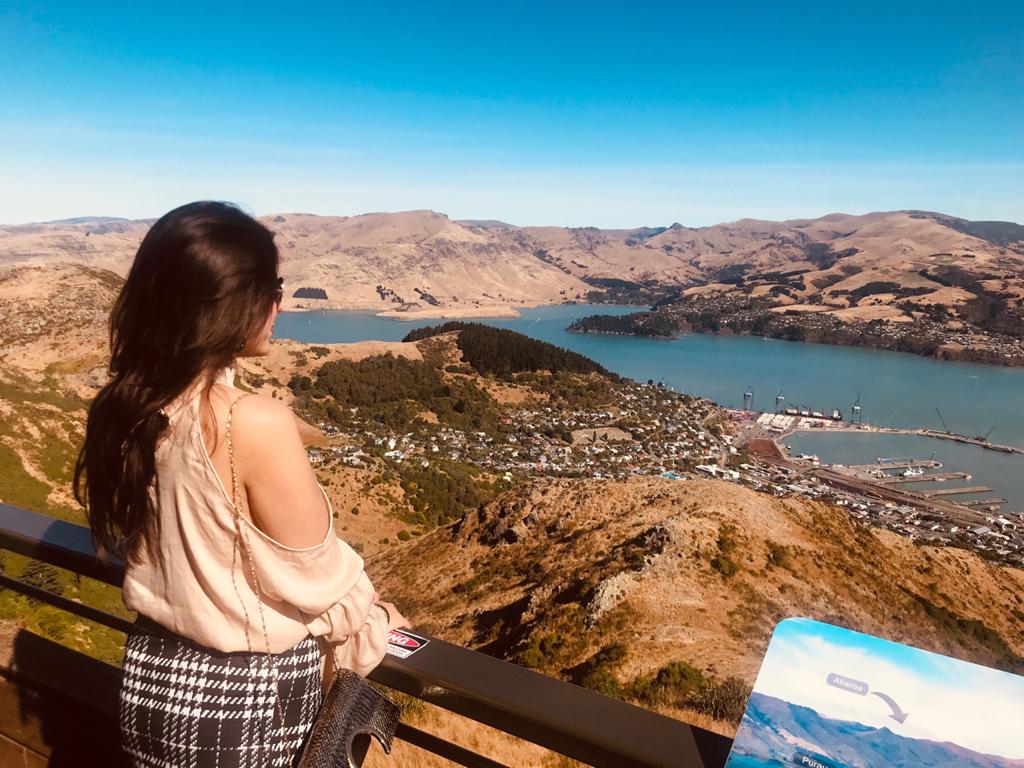 Trust me apart from picturesque views, pleasing fjords, snow-capped mountains, hot springs, there is a lot of thrill, adventure and adrenaline rush in your New Zealand trip. The trip can indeed get overwhelming because there is SO MUCH TO DO.
My husband is a travel aficionado, hence the planning which is the most stressful part and fun for some was done by him most meticulously. From choosing which transport to finalizing the number of days in each city. We had taken a beautiful corolla on our first day at the airport. Driving through pretty scenery was just alluring for both of us. Another option was taking the Camper-vans which seemed affordable and very cool, mostly taken by Aussies on their trip.
A major question arises for everyone is the number of days needed to explore for a New Zealand trip. For us, we both wanted to cover the South as well as the North Island and did it in 14 days. Though two weeks was a fair time for us to explore the beauty in the country I would have loved to stay more to travel the missed places.
Essential tips for your New Zealand Trip
Small tips for those who are planning to travel on their honeymoon, or going on a trip with friends, no matter what, just extend it. For your NZ trip always remember 'more is less'. It gets overwhelming with the beauty around and list of endless activities to do and places to cover.
We landed at Christ Church (South island) in the first week of February after 20 hours journey from Pune, India with full enthusiasm and excitement. The whiff of chilly breeze in my hair, with loads of luggage on me, finally made us realise that we were here in the Southern hemisphere so far away from our homes with a massive time difference. Did I already mention earlier that it wasn't a Honeymoon for me rather an #Adventure Moon!!!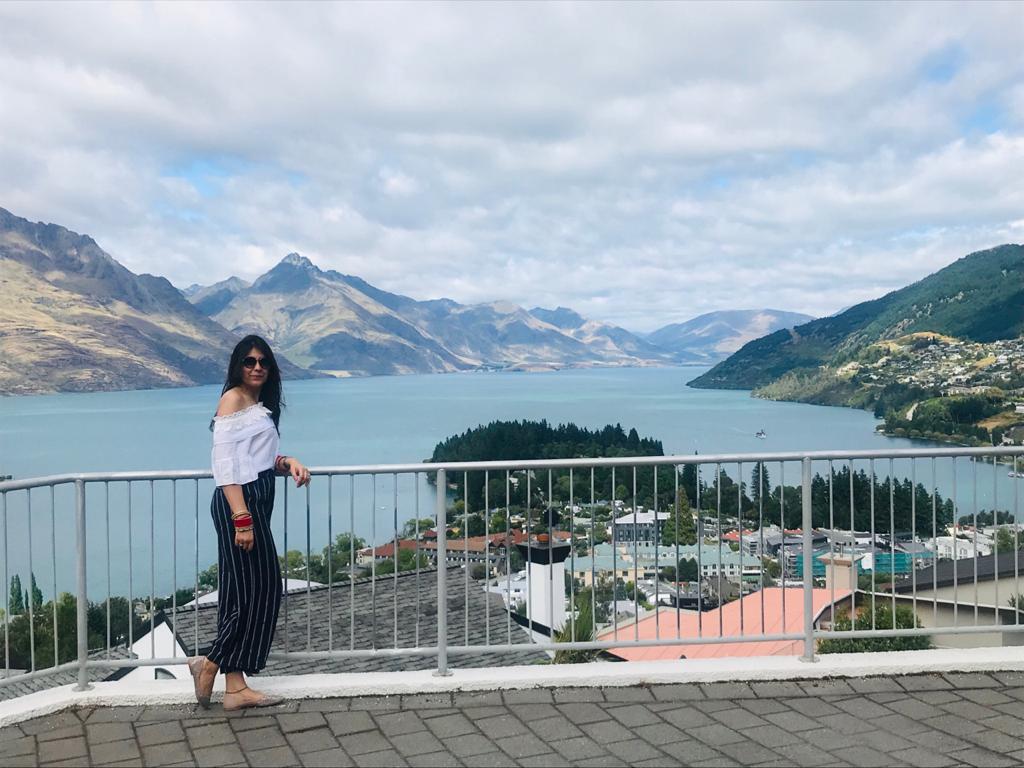 Things to remember when on your New Zealand trip
Book your car beforehand and take insurance
Good to buy a Vodafone number from there itself for basically lots of internet needed for your navigation
Hotel rooms are like matchboxes, rather go in for a motel or resorts for bigger space and essential items
Check for adventure sports prices from more than one vendor in the city centre area, or online example Klook
Certain beaches and waterfalls in the South are filled with weird insects and mosquitoes (especially between Franz Joseph and Queenstown patch). Carry mosquito repellent.
Travel light (though I don't have this term in my dictionary) because comfortable clothes are the best that you would need.
Hop into any hot spring that you find because they are so relaxing and calming.
Keep a swimsuit ready whenever you are driving because there will be so many options for you to take a dip.
Have flexible days with you because the weather in NZ is unpredictable. You might miss a few activities planned/ booked on a given day.
If travelling for months then Campervans are the best way to travel and stay.
Restaurants get shut by 9 PM so better plan accordingly. (We had to starve one night to learn our lesson).
Why this country for Adventure Moon?
The most unique part of this magnificent country is a myriad of adventure sports in each city making New Zealander's daredevils of the world. Franz Josef is a very small yet a splendid town filled with amazing café's to socialise, helicopter ride to the glacier, trek to the glacier, hot pools, Quadz biking.
We explored the town in two days on foot. For us, the most thrilling part was the Quadz biking and trust me it wasn't easy. The 2 hours adventure felt like sitting on the edge but definitely worth the price of 180 NZD for such an adventurous activity. In the end, when I took the charge, the over-confidence in me led to the toppling of the quads when I accidentally climbed it up on the tree. It was scary yet hilarious. The funny part was that my husband had already anticipated this and was waiting for it to just HAPPEN. (Perks of knowing me so well).
Queenstown (Paradise and Adventure Capital)
The next city we covered in South Island will definitely remain my number one in this life because words can't express how amazing, beautiful, fascinating it is. After almost 9 hours driving from Franz Josef, stopping at every place to admire the lush green beauty, absorbing all the fantastic cascades, dipping in freezing blue pools, grabbing a beer and chicken wings from Wanaka, finally Queenstown it was.
The second day in Queenstown, also Valentine's day was made extra memorable as my husband gifted me something that I could never forget; SKYDIVING. The fear of heights and imagining myself jumping off an aeroplane had taken my share of sleep the previous night.
We had to jump from 15,000 feet at Glenorchy about 30 km from Queenstown which is supposed to give the most beautiful view. It was indeed an exhilarating lifetime experience and for sure an amazing Valentine's present that I would always remember.
Things not to miss when in Queenstown
World's best burgers, surely not an over-rated place – Fergburgers must go place despite having a queue of 30 people
Jetboat at Queenstown Lake
Bungee jumping at Kawaru (oldest in the world)
Gibbston vineyards (Otago region)
Wet jacket wines for brunch scenes (amazing vibe)
Patagonia icecreams for the best desserts ever
Milford Sound – A very romantic and a serene place to visit. (About 2.5 hours from Queenstown with an amazing 2 hours cruise offering spectacular views).
North Island
After spending about 9 days in South Island, we had headed to the North. We noticed a stark difference in scenery between the two islands which will catch your eye as soon as you travel from South to North. Though we had travelled a lot, the adventure had not left me even for a minute.
The next thing planned was Kaituna white water rafting which wasn't any regular rafting. I hopped onto the raft and got to know from the instructor that the raft shall go through two falls one of the 7metres (highest rafted waterfall -Okera fall) and other 3metres (which was fun). It would have been a normal honeymoon if I had not done any of these activities despite fearing it. The spectacular landscapes, sublime lakes, watching Milky Way with gazillions of stars has surely ignited a life-long affair with this surreal country. My New Zealand trip made extra memorable with varied kinds of experiences.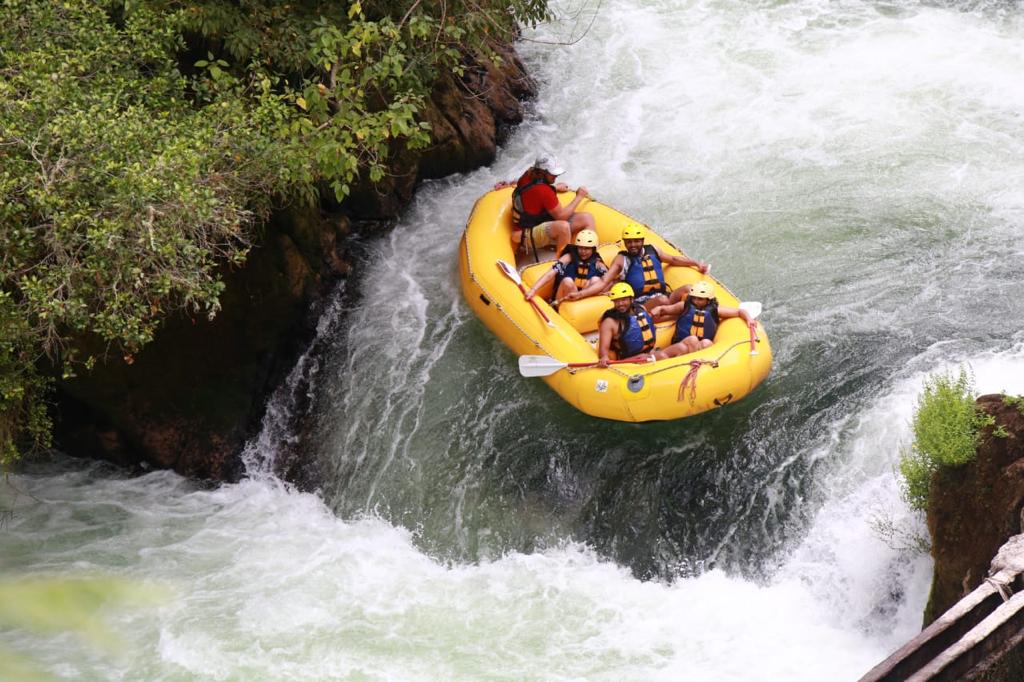 Things not to miss when in North Island
Rotorua sulphur pools at Polynesia spa (Indeed relaxing place)
Tongariro National Park (Near Taupo lake)
Waitomo glow worm caves (witness Maori culture)
Huka Falls Taupo (picturesque views)
Hobbiton – Mata Mata ( Fans of Lord of the Rings series)
Waiheke Island
Hole in the Rock (Bay of Island)
Wai-o-Taupo thermal wonderland (not to be missed)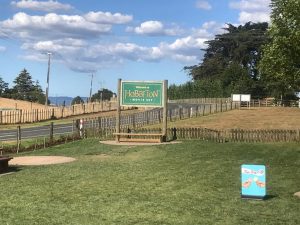 I have had some amazing experiences in the North Island as well, driving through beautiful roads and seeing millions of cattle and lamb, passing through tiny villages, experiencing Maori culture and trying out different cuisines. This trip has my heart and would be delighted to visit again in winters next time.
I would recommend all to take out some time to go to this magnificent country where each picture you take becomes frame-worthy. It still gives me chills to think of how incredible a country can be with such friendly & warm people, the exquisite taste of wines and postcard-perfect views.
My New Zealand trip summarised in one word EPIC…
"Kia Ora"